Kilalaアワード
Kilala Awards
The Kilala Awards is an award for the most favorite Japanese products, services, and destinations in Vietnam. Vietnamese consumers will act as judges. 9 categories are post on Landing Page site for consumers to vote, including skin care, makeup, health care, baby products, food & drinks, restaurants, home appliances, services, and destination. We will decide the winners carefully after selected reviews and votes. The first Kilala Award 2018 received more than 5,000 votes. We hope the Kilala Awards to honor the best Japanese products voted by the Vietnamese consumers will become an award with high credibility.
Kilalaアワード2019
KILALA AWARDS 2019
KILALA AWARDS 2019 has attracted nearly 12,000 votes for nine categories including many leading Japanese brands. The number of votes increased significantly compared to 5,000 votes in 2018. Beside the 9 categories, KILALA AWARDS 2019 also dedicated a special category - Eco Honor – to honor Japanese organization with environmental products, services or activities. KILALA AWARDS is becoming an award that honoring Japanese brands from the perspective of corporates' activities.
To prevent the spread of Corona virus, we made an announcement about cancelling the KILALA AWARDS 2019 GALA NIGHT. The winners of each category have been published on KILALA AWARDS landing page on February 17th, 2020. Instead, Kilala has met and presented the certificates and trophies to the Awards Winners.
Kilala was honored to receive the appraisal and evaluation from the Advisory Council consisting of Japanese and Vietnamese experts in various fields such as: Ms Huynh Ngoc Van - Regular vice president of Vietnam-Japan Friendship Association in Ho Chi Minh City, Mr. Masashi Takahashi - Chief editor of Access magazine (the Japanese Vietnamese economic magazine) , Ms. Nguyet Anh – Vietnam Actress, and Ms. Helly Tong - Founder of The Yen Concept and Co-founder of Lai Day Refill Station. In addition, we invited Mr. Hiroshi Izaki - Director of the JICA Vietnam Representative Office in Ho Chi Minh City, to share valuable opinions about environmental issues for "Eco Honor" category.
KILALA AWARDS 2019 has been sponsored by AEON Vietnam - the organization which has contributed great development to Vietnamese retail market and actively improved the environmental issues
9部門の受賞結果
WINNER
| | |
| --- | --- |
| Skincare | Senka Perfect Whip Cleanser |
| Makeup | Silicot Double Pad Makeup Remove Sheet |
| Heath Care | V - Roto Vitamin Eye Drops |
| Baby Care | Pigeon Wash 2in1 Shower Gel |
| Food & Beverage | Karamucho Potato Snack |
| Restaurant | Sushi Hokkaido |
| Home Appliance | Hitachi Inverter R-FW690PGV7-GBK Refrigerator |
| Destination | Tokyo Disneyland |
| Service | AEON Vietnam |
エコ大賞
ECO HONOR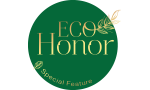 | | |
| --- | --- |
| AEON Vietnam | "Chọn túi riêng, chọn sống khỏe" campaign ("Choose your bag, choose healthy lifestyle" campaign)The campaign has reached to more than 3000 customers and staffs. |
| BROTHER | "Nói không với túi nylon" campaign ("Say no to plastic bags" campaign)Staffs and their families sewed about 1,000 canvas totes using Brother sewing machines and gave them to 4 local markets in Ho Chi Minh City. |
| UNIQLO Vietnam | Develop product system which has sustainability and ability to reduce the number of plastic bagsPlan to reduce 85% of plastic bags, and effectuate sustainable efforts such as recycling feather products. |
| Japan Airlines | Reduce CO2 emission and industrial wasteReduce 23% the amount of CO2 emission, reduce 2% the amount of industrial waste in domestic offices, and recycle in-flight items. |
| Pizza 4P's | Discompose food wasteMake efforts to recycle the whey water flowing from cheese for cooking and drinks, and discompose food waste into fertilizer. |
Kilalaアワード2018
KILALA AWARDS 2018
The first Kilala AWARDS Gala Night was held at Gala Royale – Event Hall in District 1. The Gala Night guests is including many Japanese businesses - award winners of categories, our sponsors, valued partners, celebrities , and reporters. We handed out the honor trophies to excellent corporates that won the first place.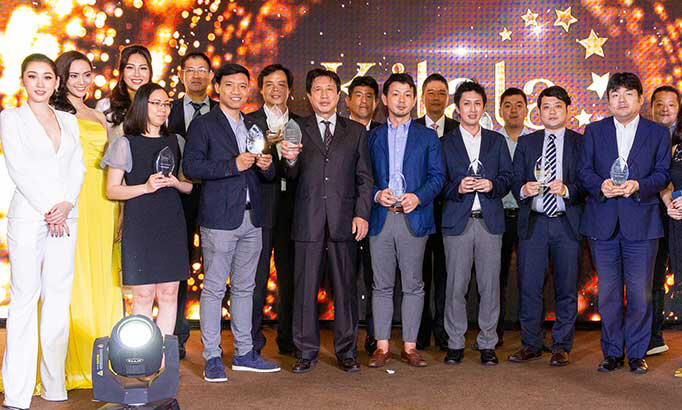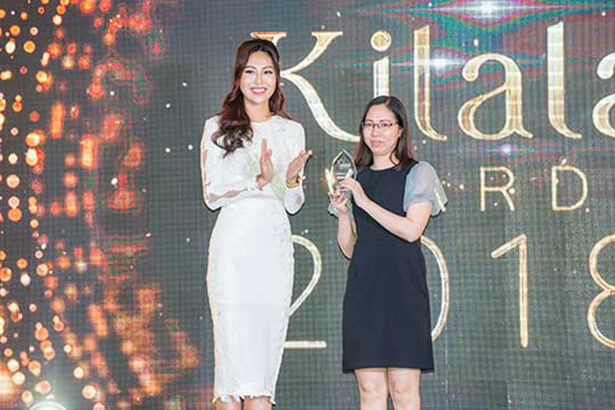 9部門の受賞結果
Winner
| | |
| --- | --- |
| Skincare | Sakura Physical Daily Defense |
| Makeup | Kate Color Highvision Rough Lipstick |
| Heath Care | Ohta-Isan A |
| Baby Care | Morinaga Milk |
| Food & Beverage | Yakult |
| Restaurant | Chiyoda Sushi |
| Home Appliance | Zojirushi Induction Heating Pressure Rice Cooker |
| Destination | Edo Wonderland |
| Service | Family Mart |
Kilala Awards 2018の授賞式
2018 GALA NIGHT