フィールジャパン
Feel Japan
Feel Japan is an annual Japanese Cultural event in Ho Chi Minh City. Feel Japan 2019 was held on August 3th -4th by the Kilala Communication Company Limited partnership with Song Han Tourist Company. With more than 38,000 visitors, the event has become one of the largest Japanese indoor events ever.
Please click here for more details.
Mr. Kawaue Junichi, Consulate General of Japan in Ho Chi Minh City
Opening speech
The relationship between Japan and Vietnam continues to expand in every aspect, and I am extremely glad to serve as a Consulate General of Japan in Ho Chi Minh City - in charge of Vietnam -related affairs for most of my diplomat's life since the Japan-Vietnam friendship relationship has just begun. As our relations grow stronger, the need for mutual understanding also goes beyond general image and theory. In order to gain a basic understanding of Japan, it is extremely important and effective for Vietnamese people to explore Japan in Vietnamese language, to travel to Japan and experience Japanese culture.
With that purpose, FEEL JAPAN which is held annually under the direction and contribution of Kilala Communication and Song Han Tourist Company has become an attractive event that creates opportunities for Vietnamese people to experience as well as exchange the culture. We hope that through FEEL JAPAN 2019, Vietnamese people will feel a rich and diverse in Japan culture, and at the same time strengthen the Japan-Vietnam friendship, as well as attract more people interested in Japan.
※ The original speech was in Vietnamese.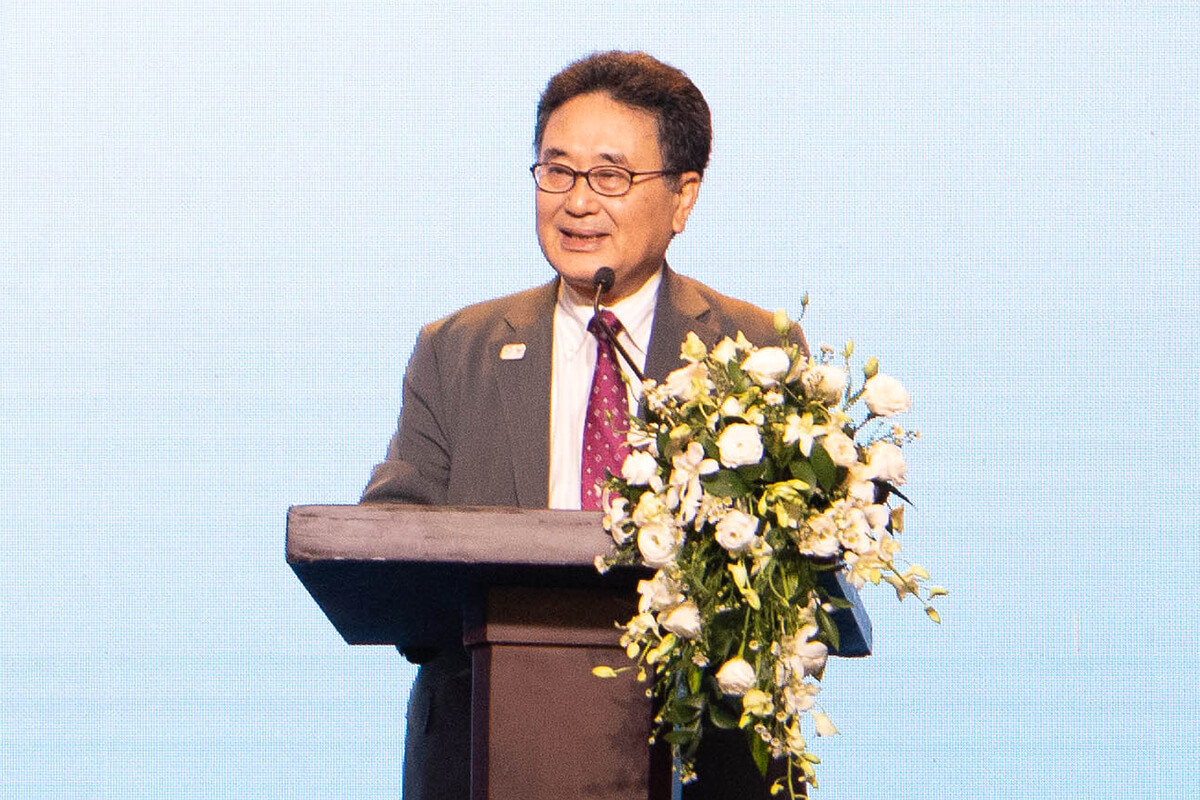 Message from Ms. Miki Miyazaki, President and Representative Director of YUIDEA Co., Ltd.
Opening speech
The theme of the 4th Feel Japan event is "Experience Japan culture, travel and shopping". With a variety of programs and vendors, Feel Japan 2018 offers the ultimate experience for visitor to explore the country from delicious food to latest beauty and fashion trends. The event will bring the wonderful Japan closer to not only fans but all Vietnam people.
I sincerely would like to thank our main sponsors: HIS Vietnam, ANA Group, House Food Vietnam, and Ajinomoto Vietnam. With the support from Mr. Kawaue Junichi - Consul General of Japan of the Consulate General of Japan in Ho Chi Minh City, Mr. Takahashi Ayumi - Chief Representative of the Office of The Representative Office of Japan Tourism Promotion in Hanoi; Mr. Nguyen Cong Tanh - President of Vietnam - Japan Friendship Association in Ho Chi Minh City; Mr. Kodowaki Keiichi - Chairman of Association of Japanese Businesses and our partners who are with us today making this event successful.
Kilala with the mission to connect and bring Japan culture closer to Vietnam readers is in our fifth year. We have approached over one million readers across the country and continues to improve our brand.
We sincerely hope Feel Japan is going to inspire you to visit Japan soon, show your love to this wonderful country and create the stronger bond between Japan and Vietnam.